I am filled with delight to have my first product review cover My Magic Mud oral care!
Not only is it the best, the best of words, the most amazing words, line of oral care, but it is also the sole reason I have accumulated a wealth of knowledge in the natural products industry and holistic movement at large.
It only seems fitting to launch my product review page with a review of our brand and my personal story about how I became involved in this industry. Maybe Mr. President should try out our product line? Sheeeeesh! One two many coffees 😉 Or something whacky? I suppose a few celebrities already have!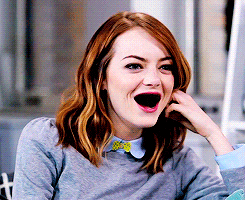 Full disclosure, although I wrote this post voluntarily and fully independent of our company, I am 100% bias about My Magic Mud due to my entrenched devotion to our company, our out of this world work environment, our underlying ethics, and purpose toward changing the world one smile at a time. Other product reviews I post, in the future, will be non-biased and I 100% guarantee they will all be wildly independent of any affiliation with the products I cover.
Photo Credit: Carbon and Clay Company, aka My Magic Mud
For this circumstance, though, it felt like a back story covering my involvement in the natural products movement was essential to put forward my credibility in the industry, so that the PERMApowers audience will understand why and how I have grown into the holistic products guru I am today!
For me, My Magic Mud has been a "magic miracle" in my life. For starters, My Magic Mud was the first entrepreneurial endeavor I ever embarked upon. Although I have always been keen on organic and natural products, I never fathomed that I would work with, and help launch, one of the most innovative brands in this industry. When I tried My Magic Mud for the first time I was sold through and through. This remedy made my teeth feel dentist like clean. I literally wanted to lick my tongue across my teeth with all the oral hygiene satisfaction and glory in the universe! Hyperbole? No way! It literally makes your teeth feel, and LOOK, like you just had a professional cleaning. And it was fun…it was different!
But don't take my word for it, check out the extensive lab testing we conducted on our products to prove that it is (absolutely and perfectly) safe to use on a daily basis. The mainstream American Dental Association (ADA) concern frequently communicated is that some activated charcoal, depending on the granular size, can be too abrasive for daily use. Rest assured that our products have gone through rigorous clinical + lab testing to ensure the efficacy for teeth whitening and oral hygiene benefits, alike! I know what you're thinking, "Really? You expect me to believe that something black will turn my teeth white? You are seriously trying to convince me that this mud product line will actually improve my oral hygiene?"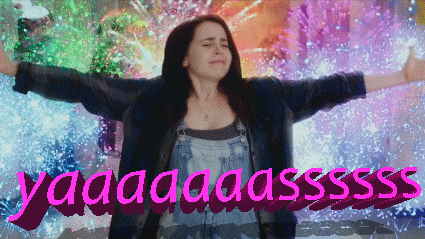 When my friend, Jessica Arman, developed the flagship My Magic Mud product, a detoxifying and whitening tooth powder, our Facebook friends went crazy! Never had a natural solution for teeth whitening been created, ever, let alone a blend that also helped with sensitivity. Jessica was the first to ever combine activated charcoal and bentonite clay, creating the original My Magic Mud tooth powder product. The blend was born out of necessity as her daughter, Allie, was constantly in and out of the dentist office and nothing on the market was working to alleviate her symptoms. When Allie posted her testimonial + before and after picture to Jessica's Facebook profile the feedback online grew overwhelming!
Photo Credit: Jessica Arman, Facebook Page
In the fall of 2013, My Magic Mud transformed from a home remedy into an e-commerce and local farmers market booth business. The Arman's had tremendous success selling My Magic Mud at the New Braunfels farmers market and decided to expand their operation.
Jessica's mother-in-law, Donna, came on board and started to sell My Magic Mud at additional markets & festivals around the Central Texas area. Customers were absolutely pleased with the results, and some of the first testimonials ever captured are featured in the Youtube video below:
Video Credit: Justin Arman, Youtube Page
On a side note – Donna Baxter CAN SELL SAND IN A DESERT! Donna is a sales woman ninja on steroids. An absolute wonder woman – Her talent toward sales + Jessica's radical teeth whitening product was a match made in heaven! Sales continued to grow and the demand was extraordinary.
Meanwhile in Rebecca-land: Ringgggg. Ring. Ring. "Hey – Rebecca?" I replied, "Hi! What's up? How are you?" and Justin asked, "How would you like to work farmers markets in Austin for the company my wife and I just started up? You are bubbly and have a great smile. We thought of you straight away" I took a deep breath and exclaimed, "YES!", while walking toward my vehicle on the top deck of the parking garage on West 5th street in gorgeous Austin, Texas. This conversation was paraphrased, of course, but this LITERALLY occurred the same day I quit my full time job working on a political campaign. Serendipity?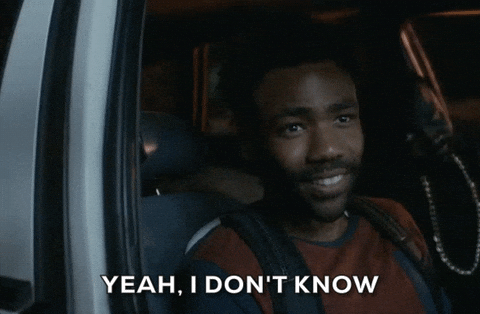 I worked for a power couple, previously, and joining the My Magic Mud power couple team felt like a smooth transition that was perfectly in line with what I needed at that point in my life- a break from politics! I initially quit my full time gig because I fully believed in the mission of a startup event company and wanted to help bring sponsors along for the conference geared toward entrepreneurship, innovation, creativity, and art. I quit my "safe" employment opportunity to take a risk, and literally the same day was presented the invitation from Justin to start working farmers markets part time.
At this point in my life, I was absolutely submerged in the political world and the oral care industry was not even a thought in my C-Span obsessed mind. I was growing more aware, though, that there were alternatives more impactful than the coercive political route my career had previously embarked upon. Why was I always arguing the status quo, beating my head against a wall? Build an alternative that is far more groovy! Entrepreneurship. Ah-ha! & Boom. Rebecca the entrepreneur was born.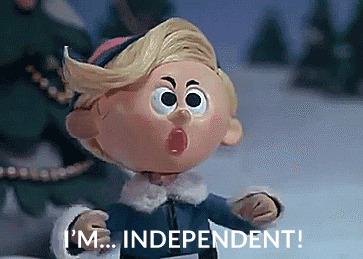 Funny enough, up until third grade or so I would say "Dentist" when asked what I wanted to be when I grew up. That career choice flipped to news broadcasting up until college, when I finally realized that I did not want to talk about the news, but rather, change it via activism efforts. Naturally, I assumed that the most practical way to implement social change was through public policy and so my career path went full speed ahead in this direction. Yet, now it has redirected full circle!
At this time, I had not considered that selling oral care products would benefit society far greater than any policy initiative could dream of. When I received the call from Justin I was 100% on board. I loved their family and completely believed in the product! Plus, I was pretty much unemployed… so the timing worked out nicely, haha! Little did I know that 3 years later our product line would be the fastest selling brand in natural oral care and also an international best seller. Well, I sorta knew that we would become wildly successful, because of the quality of ingredients we utilize and also the exceptional talent of our core team… It is important to remain humble in such epiphanies.
After our first big-boy trade show, Natural Products Expo East, we realized that we could move mountains… and so we did. We no longer primarily sold online or through local farmers markets as we began to land brick & mortar store locations who wanted to carry a holistic alternative to the mainstream teeth whitening products.
That was when our brand started to explode, like, literally out of the seams! Here we are, a bunch of local activist friends completely new to the natural products movement, who joined together to create an absolutely radical brand completely disrupting the oral care category. Party in the toothpaste industry!
I remember cold calling accounts explaining our product and it was an even more obscure reaction than when I would cold call for unappealing political organizations. "You want me to brush, with what? Charcoal? Like what you put on the grill?" Much of the beginning months were educational, informing dedicated holistic health store owners of the oral hygiene benefits from our blend. We eventually made our first how to use video, featuring Jordan Page's music with Jessica's gorgeous voice-over explaining the ins and outs of My Magic Mud.
Our Very First How to Use Youtube Video:
Video Credit: Justin Arman, Youtube
So we started to reach out to Dentists all over the country to earn product endorsements and their professional approval. Meanwhile, we were landing shelf space on independently owned health food stores across the country. Donna taught me everything I know, now, about sales and cold calling. We had some interesting calls that we would laugh and laugh about! Most of the time, though, we would land 3-5 stores a day once the product became known more widely. We thought we were rollin high dolla'!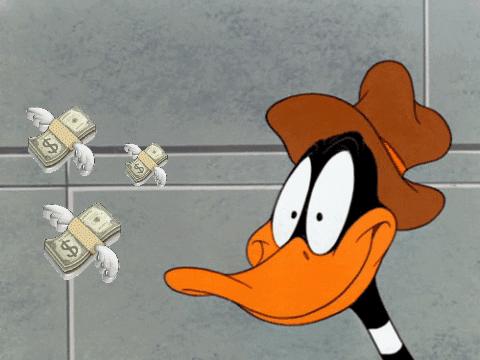 In a way, we were, at least in comparison to starting out as a farmers market brand. This became our full-time focus. I was working 3 jobs at this time, one with the most liberal group, one with the most conservative group, and then My Magic Mud as my heart source. I remember, and will never forget, when one of my closest friends asked me, "So! What do you want to do, now? Work for the ACLU full time? Or go full time with AFP? How are you leaning?" Again, I am paraphrasing..this was a few years ago. However, my answer was very straightforward- neither! I want to make My Magic Mud big, I want to make it my full time endeavor.
I knew that what we were creating was miraculous and that the chips would eventually fall into place, so to speak. We hired the Arman's close friend, Ian, right around the time that the product was really taking off in 2015. What a perfect addition to the core team! Around this same time we had Rob, our graphic design artist, working on and off for logo design and artwork needs. I think that Justin's vision and Rob's expertise helped bring our brand to life to create what we have on worldwide store shelves, today.
Our company approached a whole new wave length when Rob worked more closely on our branding as we developed our first REAL product box, insert, packaging, etc. Our photo shoot to create the images needed for the new packaging was such a blast!
We, at last, produced, our very out-there "How to Use" rap video. It was Rob's idea to put it to the "ice ice baby" song tune – genius! Our friend, Seth, helped us record the initial rap audio featuring my ex-neighbor and comedy rap lord, Dylan – AKA MC Lunchboxx, who was also the main *star* of our obscure production. It is so amazing how all of our activist buddies connect in different aspects of creativity!
We worked with our friend, Jeff via his company Z-Graphix, to produce the video and it turned out precisely as we wanted, informative yet entertaining!
Much of the early years were exciting, uncertain, and wildly fulfilling. We were living the startup culture dream life, yet in the natural products industry rather than the tech world. I look back at those times fondly. We created our VERY FIRST point of purchase (pop) display!
We started to land chain stores, professional endorsements, international distributors, and large online event retailers like Zulily and Groupon. We were experiencing very exciting times as we earned more physical store shelf space and gained larger distribution network agreements.
I remember landing our first chain store, which is much attributed to our aggressive trade show presence and digital marketing initiatives. We gained distribution in Australia, through Unique Health Products, which is now one of our most successful markets.
While the Arman's were away for an Australian tour, Ian and I held down the fort at our headquarters in Texas. When they returned from their trip we had exciting news; we landed Sprouts Farmers Market! Every ounce of startup struggle leading up to this point was finally worth it, we were beginning to enter the main stream.
We started to learn of "copy cats" replicating our remedy, but it didn't phase us! In our minds, the more companies providing an alternative to products that include toxic ingredients, the better! We were thrilled to have paved the path for a sincere alternative to oral care products that primarily include sodium lauryl sulfate (SLS), glycerin, hydrogen peroxide, fluoride, + other ingredients you shouldn't swallow. We approached our success with a very open market point of view and remained focused on offering more products to our loyal customers.
What really set our brand to the next level was our innovative line of toothpaste. I remember testing the batches our chemist would whip up, based on the ingredient deck concocted by Jessica, and offering insight and feedback toward the perfect the taste, texture, and experience. I think I brushed my teeth over a hundred times a day when we were formulating the final toothpaste blend! A labor of love, indeed.
But what happened? While we were toasting with activated charcoal cocktails, most folks were afraid to try our activated charcoal toothpaste. Can you blame them? What a weird concept – to brush your teeth with a black, non-gmo, vegan, cruelty free, gluten free, paleo, toothpaste. So, with Rob's creative genius, we engineered our own sink to bring to trade shows so that attendees could try out the products themselves and really fall in love with how it made their teeth look and feel!
This idea really set us apart! The interactive aspect of trying the product on the spot and jumping over the "uncertainty hurdle" was precisely what we needed to gain confidence towards the amazing, and very unique, products we offer to market.
We eventually landed our first large distributor in the natural products world and the company took off like a rocket. We stuck to our principles and never compromised the integrity of our ingredients as we expanded the product line.
My Magic Mud has now grown into the fastest selling natural brand in oral care. In a few short years the team has grown from our initial pillars of the company to an outstanding amount of employees. We are featured in mass retail chains all across the world, and it all started out of necessity from a loving mother fulfilling her daughters needs.
Entrepreneurship is the solution. Radical ideas are the answer. Whether you realize this selling oral care, or from a completely separate category, our company is proof that all elements of the PERMA model can be achieved through relationships, dedication, loyalty, passion, and love. I have never felt more accomplished in my life, and it is all due to a farmers market tent I agreed to set up back in 2014 and the family I felt compelled to work with to persevere and make magic happen in the realm of oral care.
New products were launched last year, which included biodegradable toothbrushes, oral rinse, turmeric & cacao tooth powder, gum, mints, breath spray, the list goes on and on! When you have the right team working toward an outstanding mission you can literally accomplish anything. The My Magic Mud story is living proof!
I am now on a different career path and presently serve as the Executive Director of the Center for Natural Living. I am grateful for my experiences working with My Magic Mud and am happy that they are a successful multimillion dollar corporation offering a natural product line with high quality ingredients that have integrity.